My husband and I manage and own two small home based businesses. And have come in contact with many people over the years. Unfortunately some of the hardest to do business with are sadly, those who carry the title "Christian". Let me put this out there bluntly, but sweetly.
As a business owner and individual person who also claims to be a Christian (A Christ Follower). I'd kindly like to encourage ALL of you with this title to be the utmost example of it. An example of Christ in your conduct and integrity in how you go about doing your daily business transactions and purchases with other businesses.
Let's lay it all out there. We shouldn't be leaving a cloud of black smoke, or a sour mouth after doing business with someone. But rather leave a sweet and gentle and loving way of Christ, filling the air with grace and love – something desired by everyone, even those who don't claim the title "Christian". We're being watched friends, we need our actions to speak loud and clear, that yes, I love doing business with that "Christ Follower."
PROMPTLY PAY – small business owners normally need a certain percentage of their sales to purchase supplies and such at a certain date, and time. A fee is normally applied if payment is late, due to charged accounts that insure rushing of supplies. This extra fee is normally occurred onto your bill. Remember, just because a small or home based business for that matter is small, doesn't mean they should be treated any different because they don't have a storefront. When payment is due, it must be paid! There are no payment plans and no rain checks. If you want an item – you need to pay for it! Think of the business (as you walk through their door or order online} that you are actually in a custom shop with a beautiful storefront. It might change your perspective.

CONTRACTS & PAPERS – Businesses don't have them because they don't necessarily not trust you. (Well, there are those few!) ::wink:: But they have contracts because they have too, for many legal reasons! It keeps both sides responsible for their own parts of the agreement. These little papers seal the deal and also serve as an organizational method for many businesses, and most importantly they are needed come tax time! Just like many other business you work with, you will be required to sign and fill out a contract for custom work.
DISCOUNTS – are fun and rewarding. Most businesses have special promotions or discounts. But, just because you're a Christian or friend of friend who knows the business owner, and so on…. ::ahem:: doesn't mean you are entitled to a free item, or at a 99% discount! Businesses are a source of income. Just like you work to get paid. So do they! When you receive a discount, be sure to give the business a great big thank you. Their discount is a way of telling their customers "Thank you, for your business". Remember – every discount given is a cut in their pay. Be sure to say THANK YOU!
PRODUCT – when dealing with most small businesses especially, products are not produced in vast quantity or in a large factory. You are buying custom products and often hand-made to fit your specific needs and wants. The price of a custom (made specifically FOR YOU item) cannot be purchased at a retail price. If you desire You retail price – Walmart or Target carry lots of cheaper made products. Though remember,… you do get what you pay for! And you won't find "custom" products that meet your specific needs.
COMPLIMENT – if you've had a great experience with a certain business. Show your gratitude by writing a small note of encouragement and giving them a great compliment. Write a review for them, share through word of mouth (it's the best kind of advertisement for any business!) And be sure to like their social media pages if they are available! And share, share, share!

DISPLAY INTEGRITY – always.
We're always being watched. When doing business with any business, or just living day to day life for that matter! Display Integrity in all that you do. Honor the Lord with your actions. Make an impact for Christ, so that others will see a difference in the way you live and SHOP! Make them want to linger in your presence, make them long for that "something" they don't have. And eventually – that moment will come, and you'll have the opportunity to SHARE your faith.
Integrity. Display it. Live it always. Make an impact for CHRIST.
Are you a small business owner? What has your experience been while working with "Christians?" Are you a Christian who shops with small businesses? How can small business owners support their customers better? Share your thoughts in the comment section or on our Facebook page! I'd love to see what you have to say. Share your thoughts!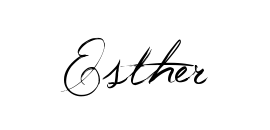 Photo Courtesy: by satit_srihin via freedigitalphotos.net