We've never had an issue with teeth grinding in our family until, my 4th child started to do so at 2 years of age. The eery sound was detected over the baby monitor, the noise was a nail biting sound that made me cringe like fingernails screeching across a chalkboard. Night after night this continued. I knew if I couldn't find anything to stop the grinding I would be taking my son in to get fitted for a night guard. Not the worst, but I at least had to figure out a hopeful alternative! I'm one to first look for other options.
Because… There had to be other options!
I discovered why teeth grinding sometimes takes place in the human body of so many. Most of it really comes down to nutrition!

At around the same time the nail biting, chalk board screeching grinding was present – I had already been delving myself into book after book, website after website into the amazing realm of essential
oils and their health benefits. I did a little research on teeth grinding as well. And I
discovered –  "There's an oil for that!"

After learning how to finally formulate my own blends properly, I revised and re-created this  amazing blend!  I'm happy to say, I've been using this 'no grind rub' for several months now, and I can tell you it works perfectly for us! Not only does it work at eliminating the grinding of teeth, but it also calms other muscles and helps one sleep soundly. 


When I skip or forget to put oil on my little man, during our bedtime routine, that's when his grinding takes over his night and well, ours as well through the baby monitor.
But, I have no need to forget anymore! Because, EVERY night my little man asks for oil. And the youngest one asks for it now too!
When it comes to teeth grinding some nutritional concerns need to be considered and taken into account, and we ourselves are working at getting the proper vitamin's and water intake during the day on our little man.

Nutritional Concerns with Teeth Grinding: Lack of proper calcium & magnesium is one of the biggest reasons why body muscles tense and cause other issues like teeth grinding! Other great vitamins that help prevent muscle stress and spasms are Vitamin B, Vitamin C & Zinc. Another way to keep muscles free of stress is to stay properly hydrated, staying away from caffeine and refined and processed foods.

Print your Natural 'No Grind Rub' below. Properly Formulated to eliminate grinding teeth, relax muscles and promote a good nights sleep. I created the print out to be an 8×10 so that it can easily punched and placed in a binder for easy access.
*Helpful Hint: I mix up a 2 ounce bottle, but also fill up a 10mL (1/3 Oz) roll-on glass vial. This makes the application of the oil much easier to use for bed time each night. Easily roll it on!
Enjoy, and sleep peacefully!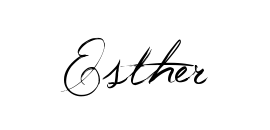 (function() { var scribd = document.createElement("script"); scribd.type = "text/javascript"; scribd.async = true; scribd.src = "//www.scribd.com/javascripts/embed_code/inject.js"; var s = document.getElementsByTagName("script")[0]; s.parentNode.insertBefore(scribd, s); })();